Back to all posts
Posted on:
June 2023 Exam Schedule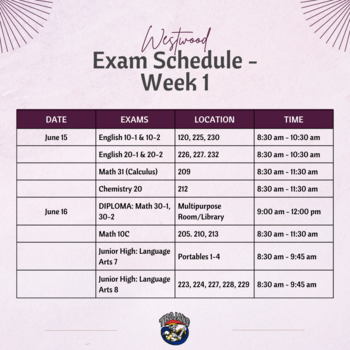 June 14 is the last day of regular courses for this academic year!   Please look through the exam schedule to find the date and time for all of your exams.
If you have a conflict for any of your exams, please let your teacher(s) know as soon as possible.